Principle Investigator
Education
Postdoctoral Scholarship, Stanford University, 2016
PhD Mechanical Engineering, Stanford University, 2014
MS Mechanical Engineering, Stanford University, 2011
BSE Mechanical Engineering, The University of Michigan, 2009
Biography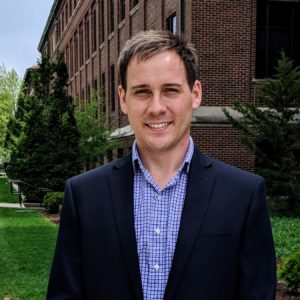 From 2009 to 2016, Professor Goldenstein conducted his graduate and postdoctoral research in the Hanson Group at Stanford University. There his research focused on the development and application of infrared laser diagnostics for studying detonation engines, scramjets, shock tubes, molecular spectroscopy, infrared photophysics, and chemical kinetics. He then joined the faculty of Mechanical Engineering at Purdue University in 2016. His research currently focuses on the development and application of optical diagnostics for studying the thermosciences, combustion, energetic materials, and a variety of energy, propulsion, and defense applications. Since 2011, Dr. Goldenstein has published more than 40 articles and 1 textbook. He received Young Investigator Awards from the Defense Threat Reduction Agency (DTRA) in 2016 and the Air Force Office of Scientific Research (AFOSR) in 2017. He is a member of the Optical Society of America, the Combustion Institute, the American Institute of Aeronautics and Astronautics, Tau Beta Pi, and is one of the founding developers and co-owners of SpectraPlot. 
Professor Goldenstein is also enthusiastic about teaching and mentoring students. At Purdue he teaches Thermodynamics I and II (ME 200, 300), and his class ME 597A Applied Thermal Physics and Infrared Spectroscopy.
Outside of his research and teaching activities Dr. Goldenstein enjoys exploring the outdoors, fishing, photographing wildlife, and spending time with his family and friends.